Hi, we're WeShare and we're offering you 100% electric car sharing.
Be one of 2,500 early adopters. Help us prepare for our Berlin launch by joining our Beta Phase. Register now...
Register now
Test WeShare: Simple, low price and just a little awesome.
Help us to become even more awesome. Send us your name and email address, we'll send you a download link for our app. Deal?
What to look forward to...
If you take part in WeShare's advanced testing, you can enjoy a few special perks. We appreciate your support.
Drive our smaller test fleet for just 10 cents/minute*
No registration fee
If you drive with us 10 times during the test phase, you will receive 45 free minutes to use after the official launch
*plus 5 cents per ride for the reduction of liability in case of an accident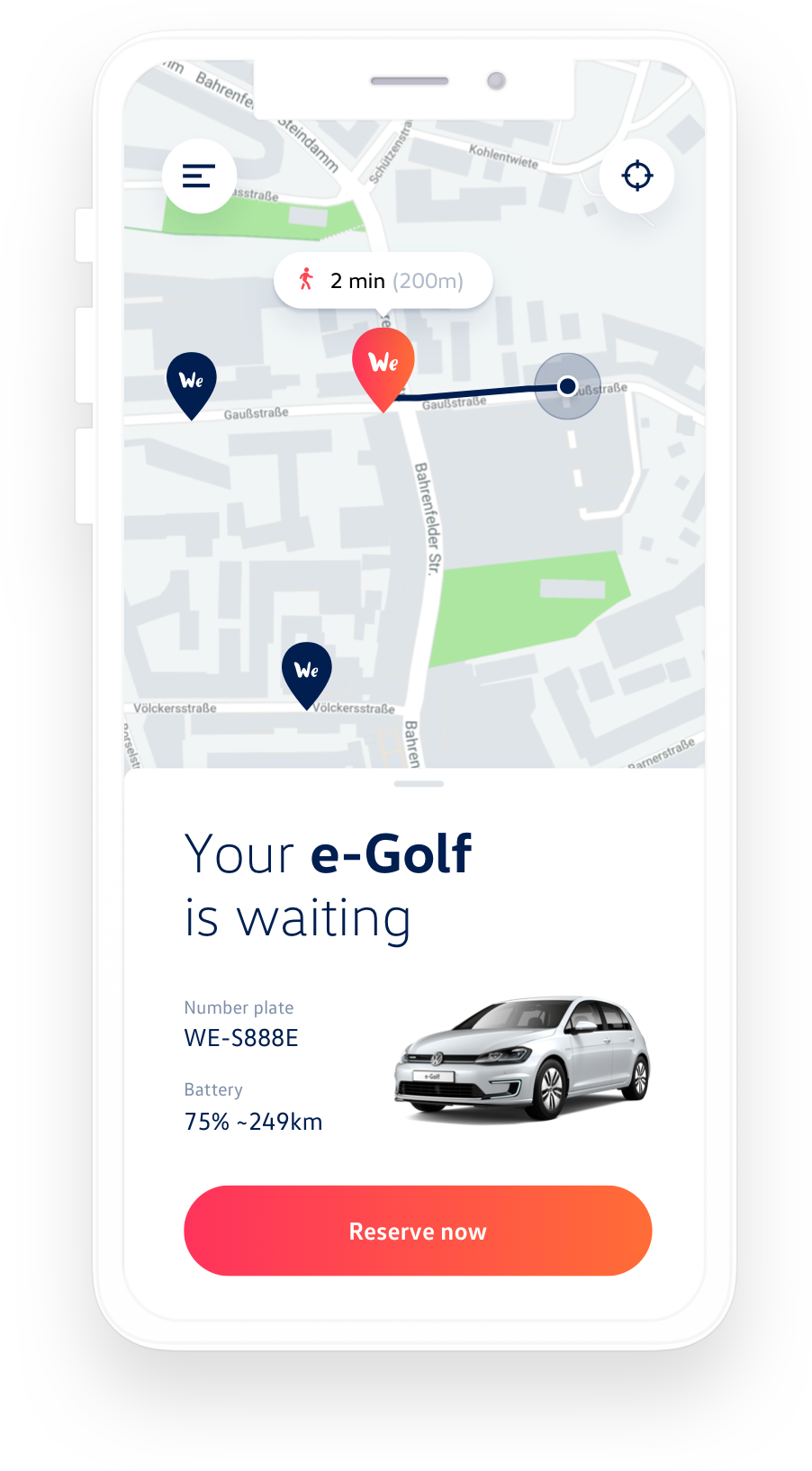 Here comes the small print.
To register as a tester you must meet a few requirements. Don't worry, it's nothing complicated.
You have an EU driving license
You have a valid credit card
You are at least 21 years of age
You've had a driving license for at least a year
Electric car sharing in five steps.
You sign up here for the test phase

You receive an email from us

You download the app

You register

You book a car and get driving
Register here to be a tester for WeShare.
We have 2,500 free spots for our test phase. To register, simply send us your name and email address. Then you will receive an e-mail with all important information and your personal download link for the app. If in doubt, please check your spam folder.