WeShare electrifies Berlin.
100% electric car sharing. 1,500 e-Golf. 1 App.
Think about the perfect playlist, not your next car inspection.
Our cars are parked in many districts and neighbourhoods. Take a look at the map below to see our operating area. Feel free to drive outside of it – just remember you'll need to end your rental within the operating area.
With WeShare, you drive quietly and emission-free: our 1,500 e-Golf use only certified green electricity, and you'll soon find out that an electric engine is fun to drive!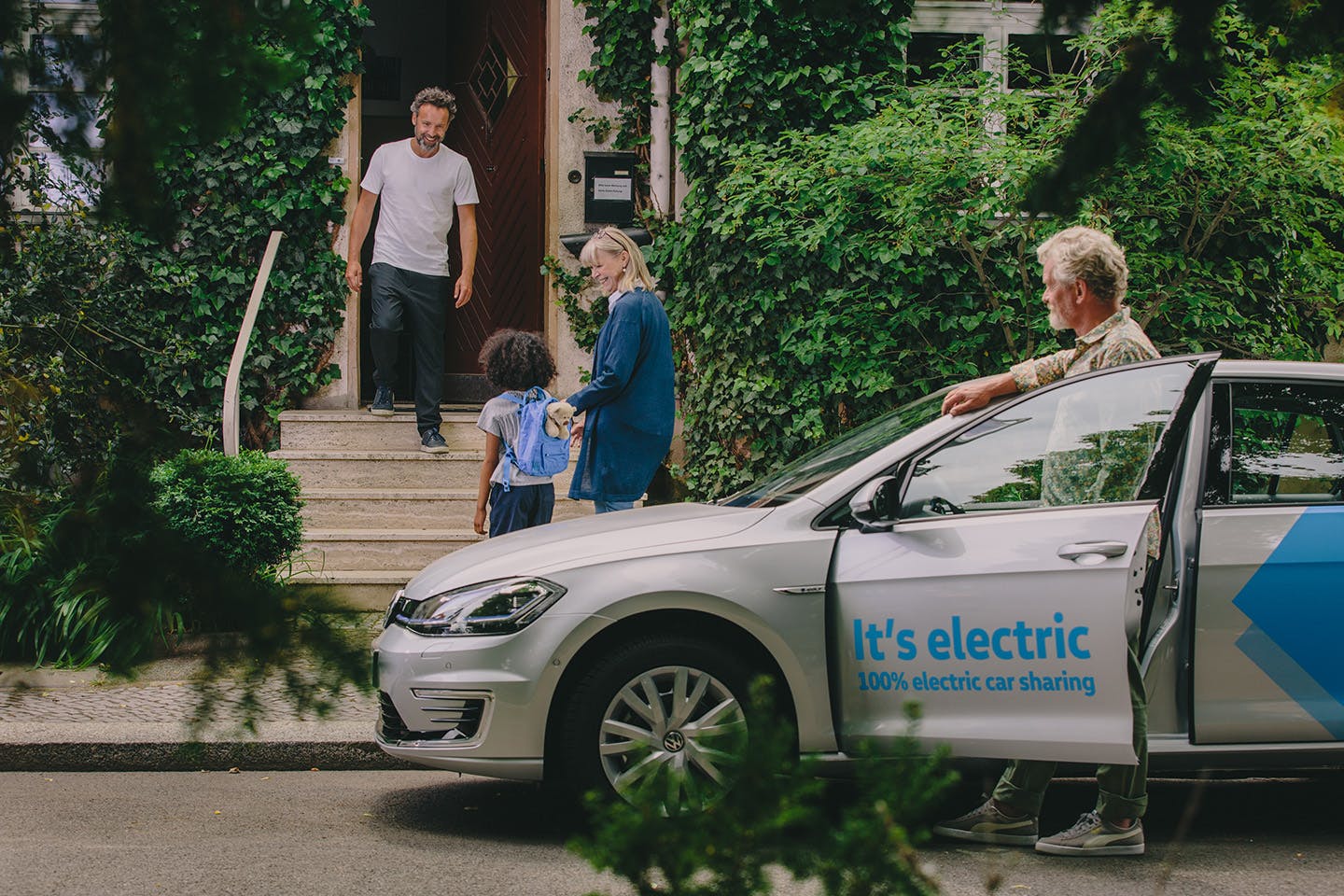 Your registration at WeShare is done within a few steps. You don't have to go anywhere, you can do everything within the app.
Just download the WeShare app to your smartphone. Enter your information in the app and have your driver's license checked – we'll sort out the rest.

Our app shows you all the vehicles in the operating area and suggests the closes car to you. Reserve it, unlock it and start the rental – all on your smartphone.

Our e-Golf run on electricity, so you never have to go to the gas station. We'll take care of the charging – unless you'd like to do it.

You can make a stopover at any time during your booking. If you then want to end the rental, you can do so via the app.
How do I register? Which button do I use to open the car? What is all this about? Questions like these will be answered in the following clips.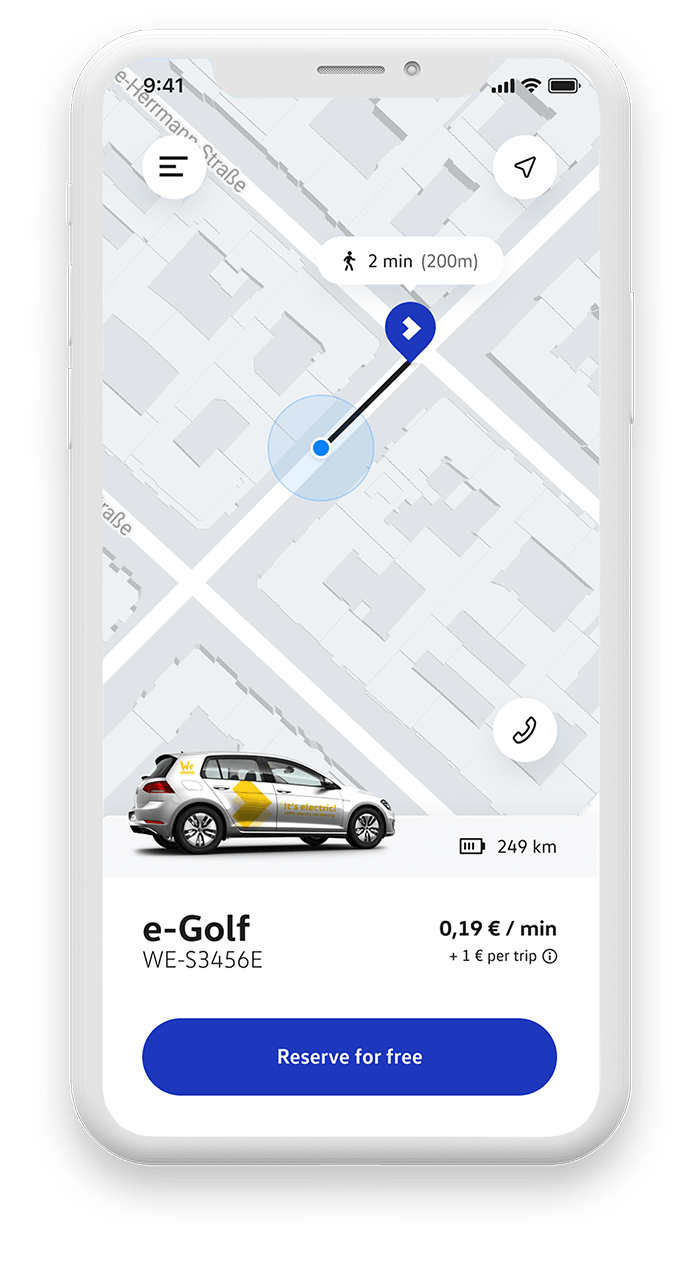 WeShare is waiting for you. Our app is available in your store.